This is the second part to the blog on my recent trip to Malaysia. Apart from my visit to Singapore (See previous blog post), i have also spent a few days in Johor Bahru, my wife's hometown. Johor Bahru forms the border between peninsular Malaysia and Singapore. Other than that it is just another increasingly crowded city with the usual hustle and bustle as well as the industrial growth related environmental pollution. Certainly not that interesting in terms of photography opportunity. To photograph something interesting, i had to go beyond the fringe of the city. While i was in Johor Bahru, i stayed with my in laws, who are asian cuisine foodies. Yell out the name of any random asian dish that pops into your head, they will tell you which cafe to go to get it. Knowing that I love seafood, my father in law (who has apparently gone by the English name Peter during his younger days) decided to drive us to a very small fishing village called Sungai Ringgit. Sungai means "river" in Malay. This place boasts fresh seafood at extra economical prices.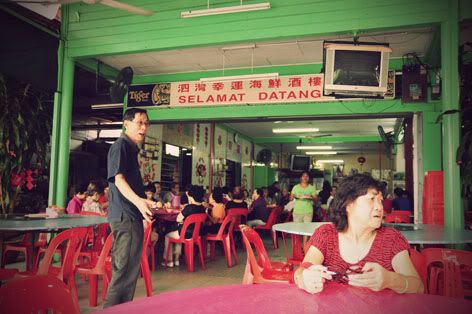 The beginning of lunch service. Crowd started to build up.
With seafood that cheap, even people from Singapore cross the border and come here just for the food.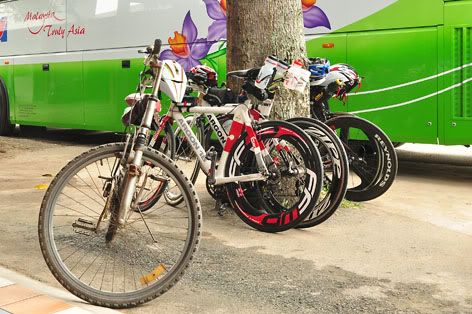 And that is not limited to the rich and mighty with Porsches.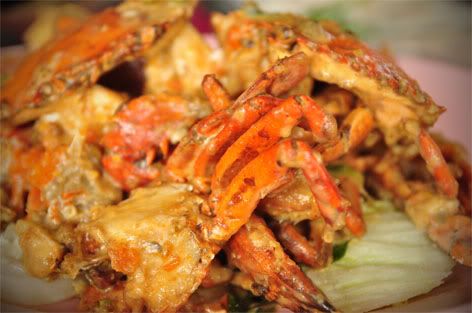 Spicy chilli crabs.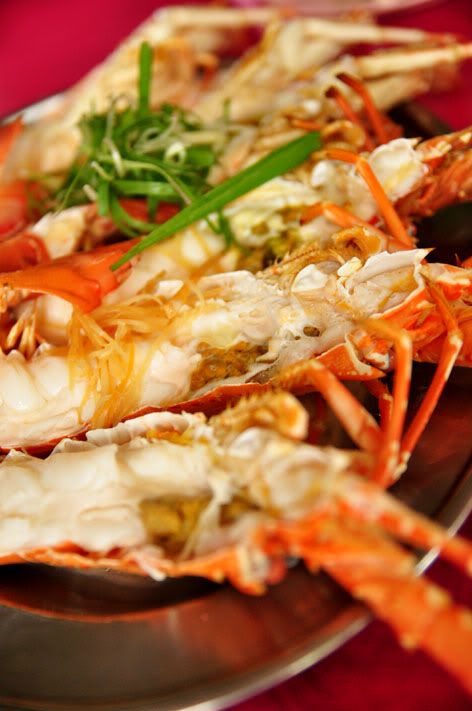 Half a lobster each, lightly steamed in chinese wine and ginger.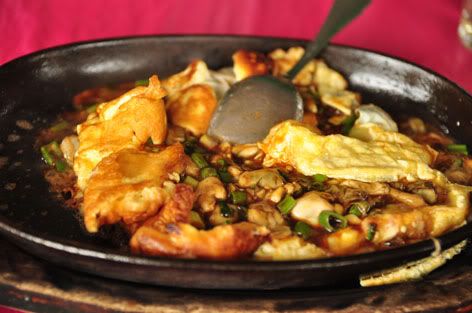 Chinese oyster omelette. Classic.
Pickled mango for dessert?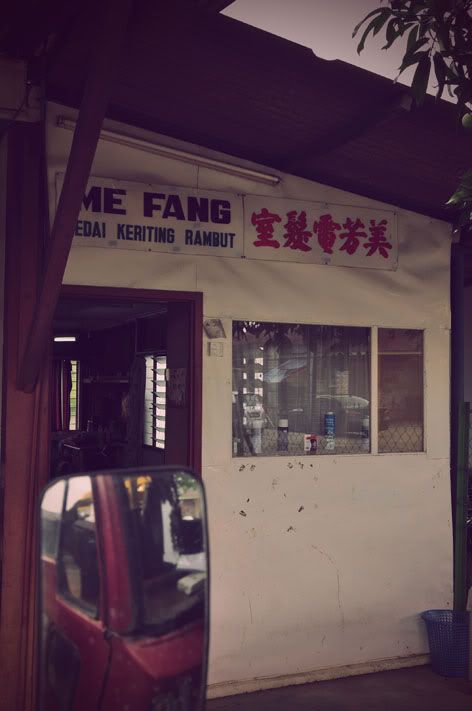 Or perhaps get a haircut after lunch?
We were all very happy with the food. On our way back to the city, we pulled over at this little fishing village and i took a few shots there.
On another day, we went to another small town about an hour away from the city of Johor Bahru, Pontian. Again, there was a river running through the town. I found a few fishing boats at the river bank. It was just past sunset and the light was fading fast. I wanted to keep my aperture smaller to get most of my objects in focus. With little available light and no tripod, i had to bump the ISO up a bit. Not ideal but i had no choice. I think i would have got a much nicer photo had i arrive at the scene 20 minutes earlier.