New Zealand is blessed with beautiful coasts. And being at the narrower isthmus of north island, Auckland is very close to some of the finest coast-lines, especially on the west coast. Many of the beaches there are uniquely black because of volcanic activity. Volcanic sands are dark grey in colour because they are rich in iron oxide.
My parents visited. It rained almost everyday the one week they were here, very typical weather for this time of the year in New Zealand. Fortunately, we had two days of sunshine. We spent a morning at Auckland's Muriwai beach, an easy 40 minutes drive west of Auckland.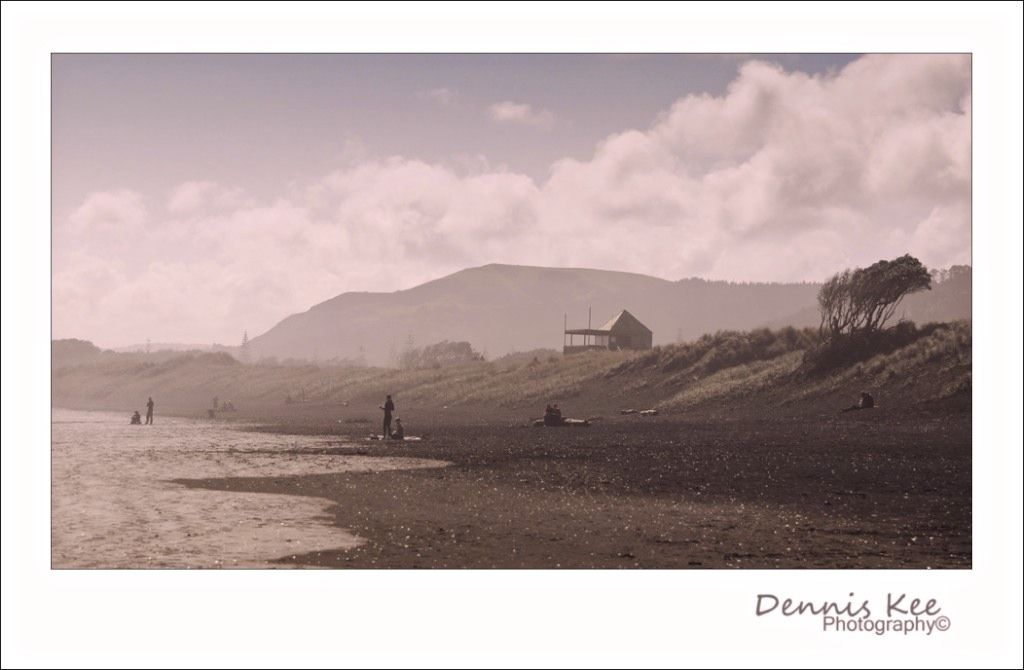 The weather was nice that morning. The sun was out but not over-poweringly strong. There was a curtain of fine misty air hanging over the distant sand dunes, creating an interesting backdrop. I had my Tamron 17-50mm f2.8 on most of that morning.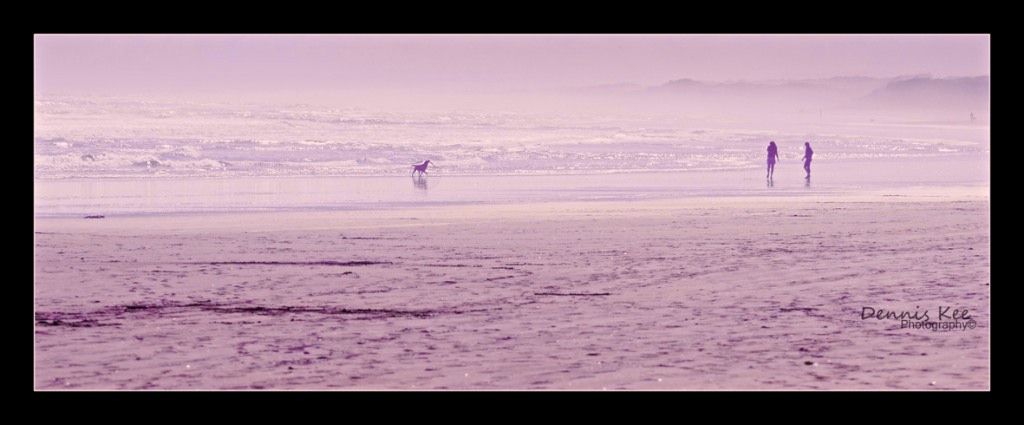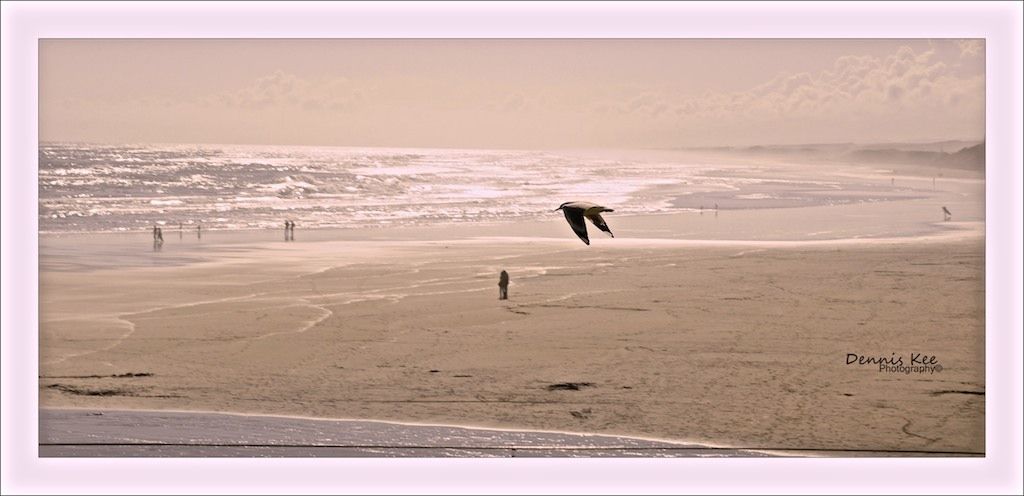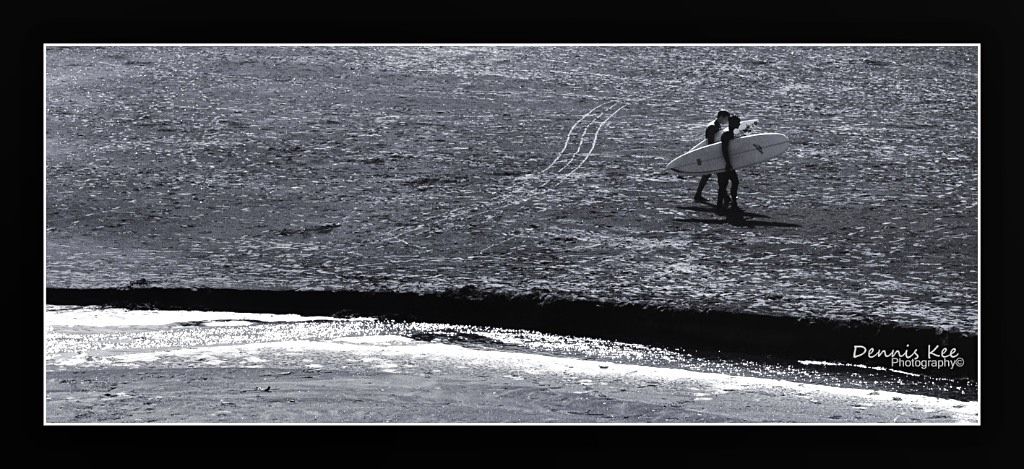 Then of course at some point, i had to pull out what i called the "sniper lens" for for long range shots (70-300mm), mostly of unaware subjects for the photojournalistic look.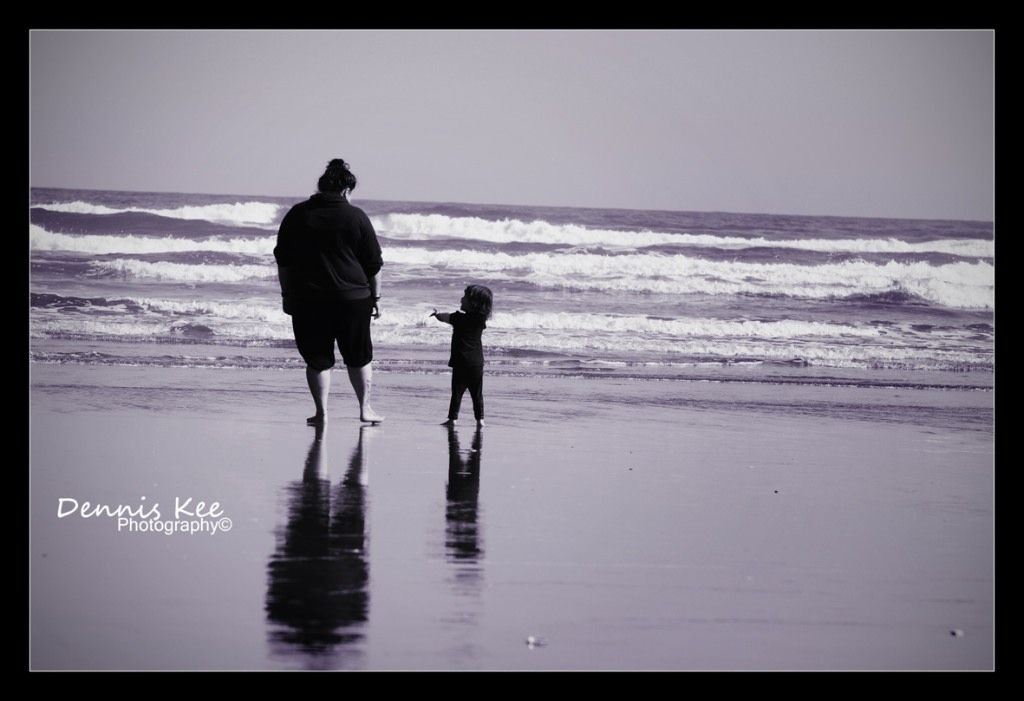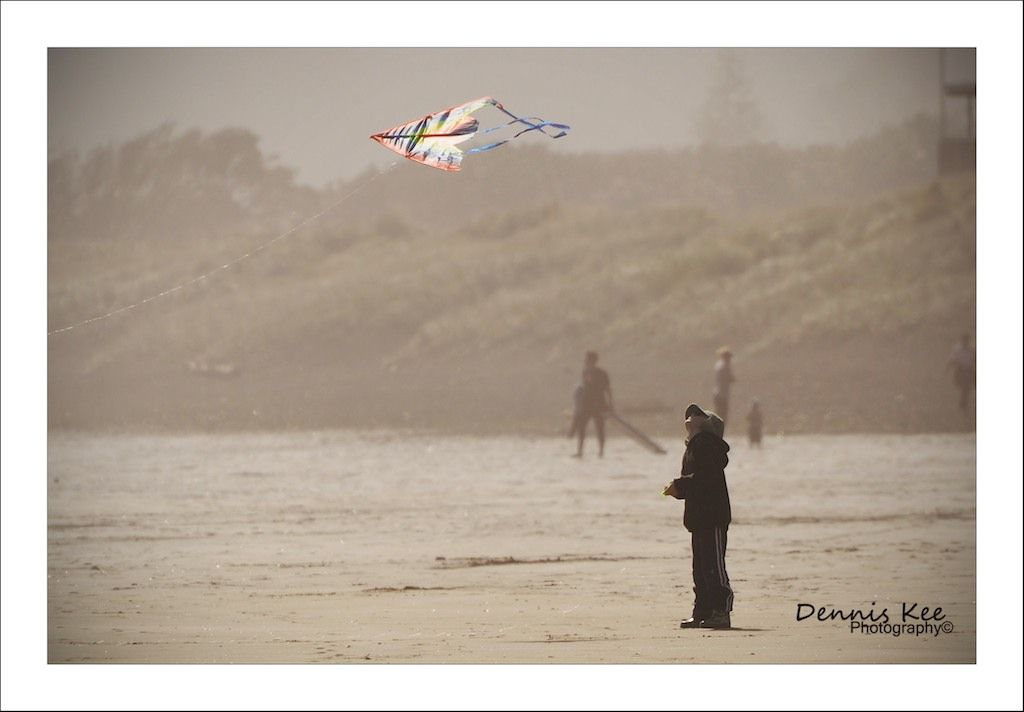 After spending some time on the black sand, we headed up a walking track to check out the Gannet colony. Gannets are big sea birds. An adult bird can weigh up to 2.5kg.