So i was sitting on the couch at home, watching tele in the morning and found out Heineken open was on. I was feeling bored at home. I flick on my IPAD and did a quick search and found out tickets for the quarter finals were still available. I have never been to a tennis game before but have always wanted to. I came very close to going to Australian open three years ago but my holiday in Melbourne was short and it was a scorching 42 degrees in Melbourne, way too hot even for a Malaysian.
So i hopped into my good old WRX and raced down to ticketek counter and managed to get a good seat at Redwood grand stand of the ASB tennis center. I have recently purchased a new Nikon lens which i was very keen to bring out for a test run. It is a Nikon 70-300mm f4.5-5.6 VR. Before this i have been using the cheapskate 70-300mm f4-5.6G (No VR). This new lens with the VR is significantly heavier and a lot better built than the budget lens. I thought the results were pretty good. It was a very sunny day, so i must say i didn't really have to use much of the VR since i had my shuter speed beyond 1000 most of the time. One of these days i will try shooting the same object with both lens and show you the difference. Here are a few of my favourite shots from the tournament.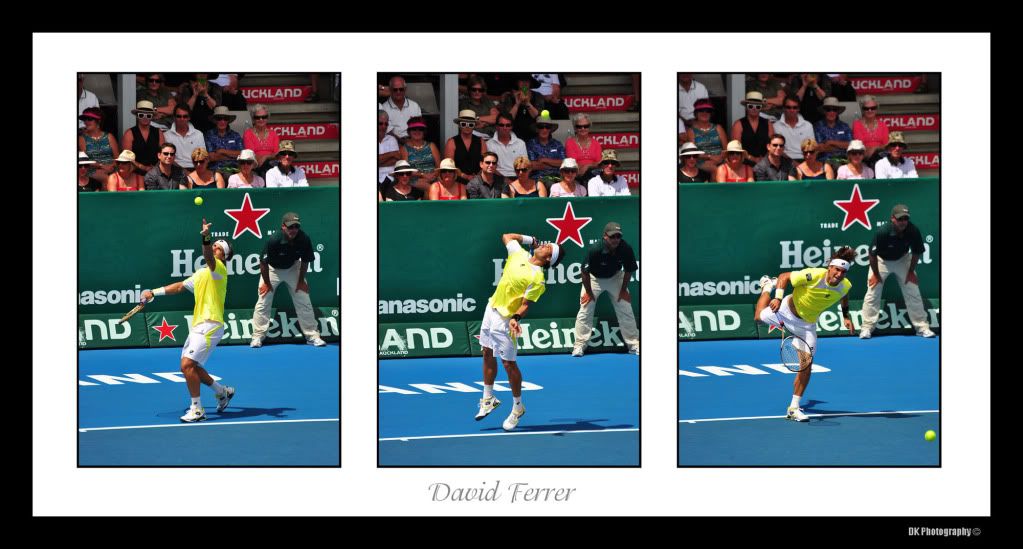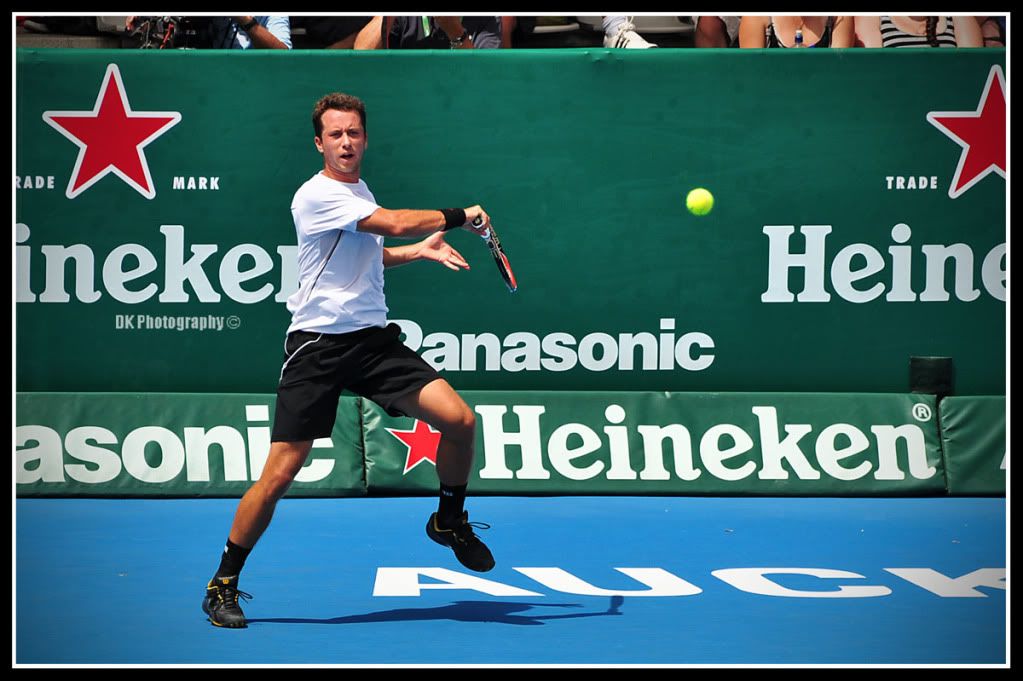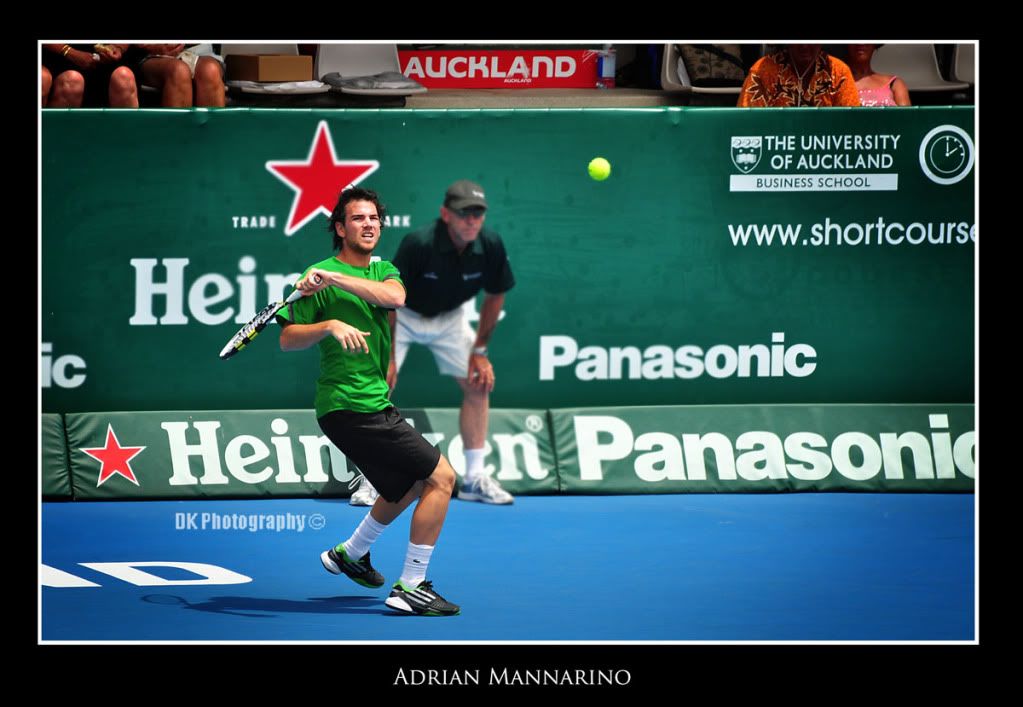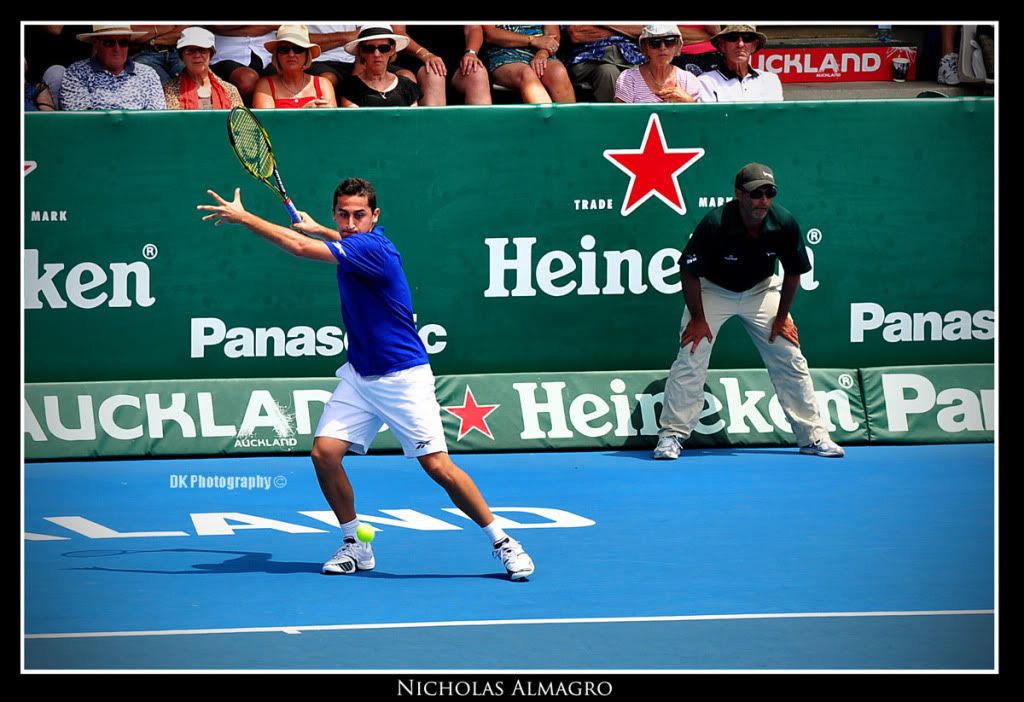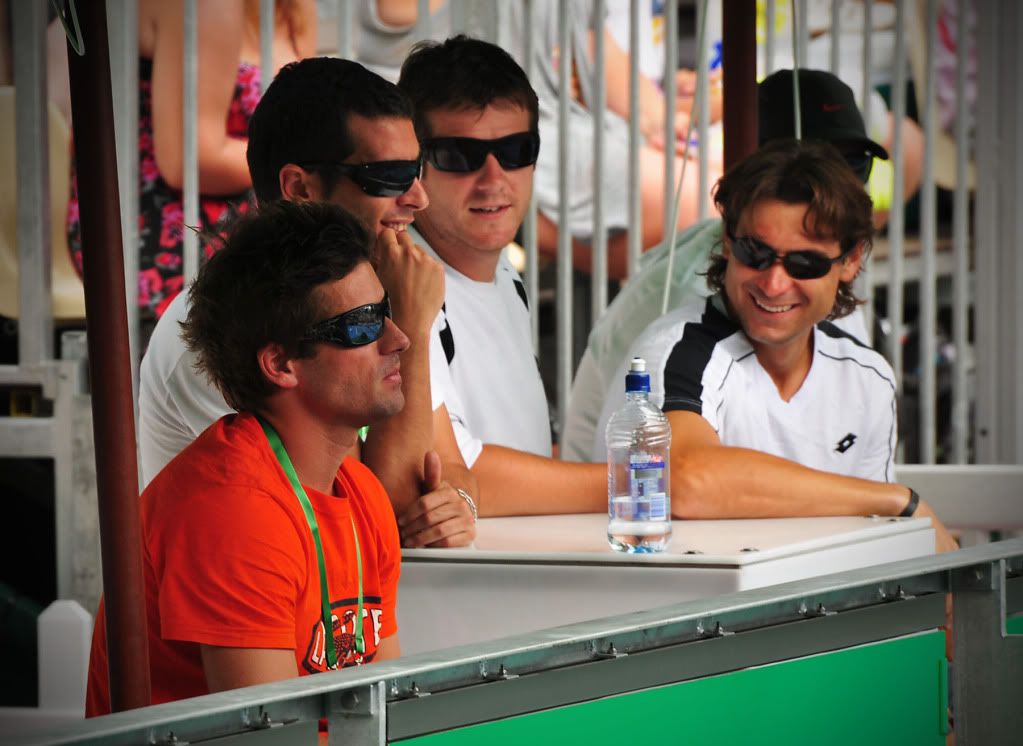 David Ferrer resting at the stand after winning his quarter final match.
He is a tall tall man.