My dad turns 62 today. Like me, dad loves good food. I guess i got it from him. There is a saying that says "the easiest way to get to a man's heart is to get to his stomach first". I think there is a lot of truth in that saying. So, as our little celebration, mum cooked a very traditional Malaysian lunch, Nasi Lemak served with Ayam goreng (fried chicken).
Nasi Lemak is a traditional dish sold widely in many parts of south east Asia such as Malaysia, Singapore and Brunei. The rice is soaked and cooked in coconut cream / coconut fat (hence the name Nasi Lemak, which literally means fatty rice in Malay). Some people add Pandan leaves (screwpine leaves) in the mix to add an extra fragrance. My mum usually throws in a few slices of ginger to give that extra kick.
The rice is then served with a variety of side dishes including fried chicken, beef Rendang, spicy sambal squid, hard boiled egg, roasted peanutes and deep fried Anchovies (ikan billis). Nasi Lemak is often sold at the road-side hawker stalls, wrapped in a large sheet of banana leaf.
I have included a few photos, taken just before i devoured everything on the table.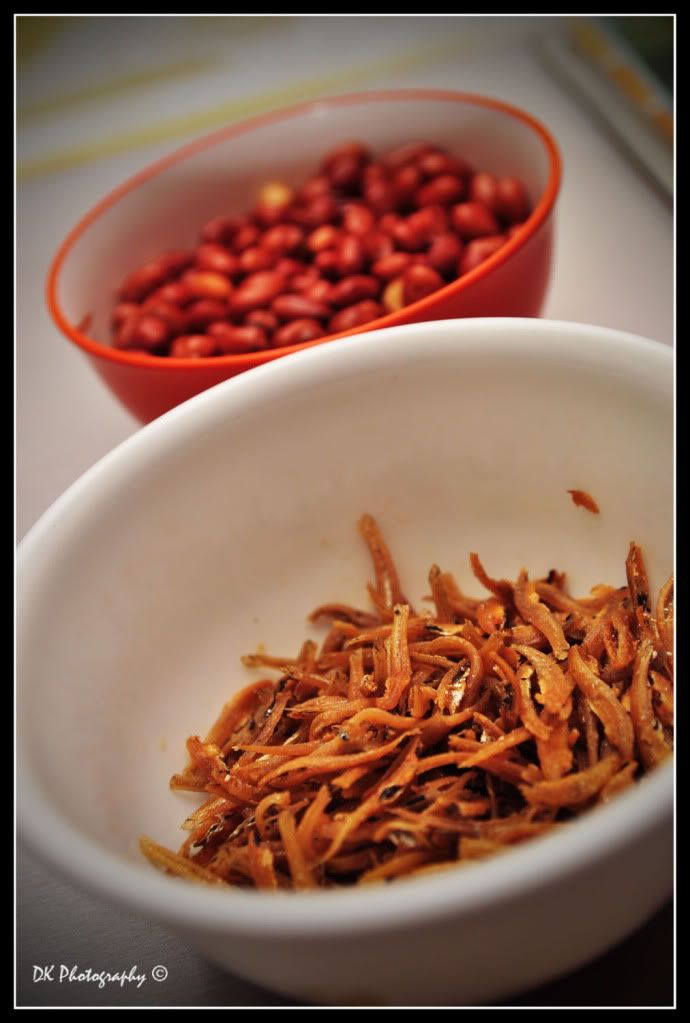 Fried Anchovies and roasted peanuts.

Spicy sambal squid.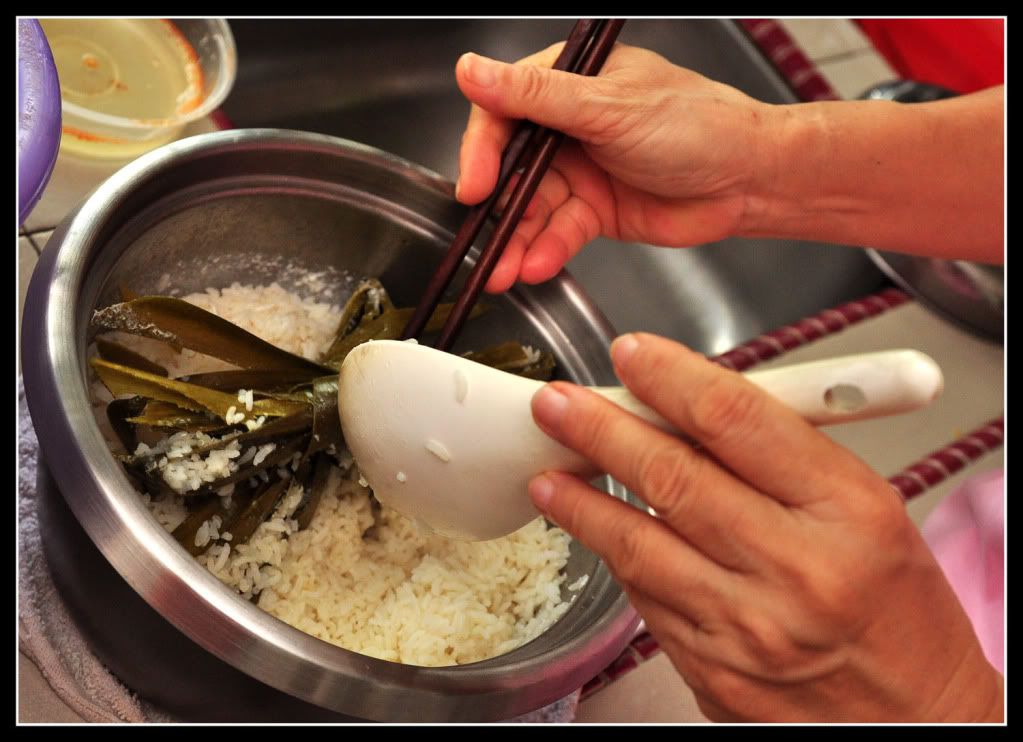 Mum preparing the frangrant rice.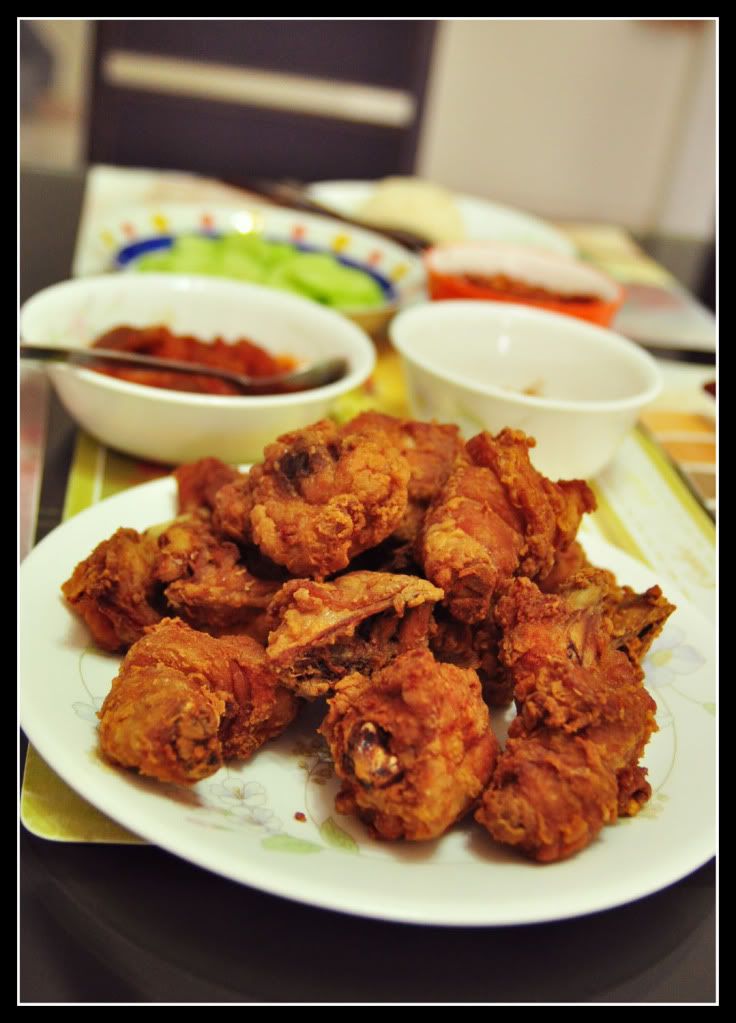 Nasi Lemak lunch, served!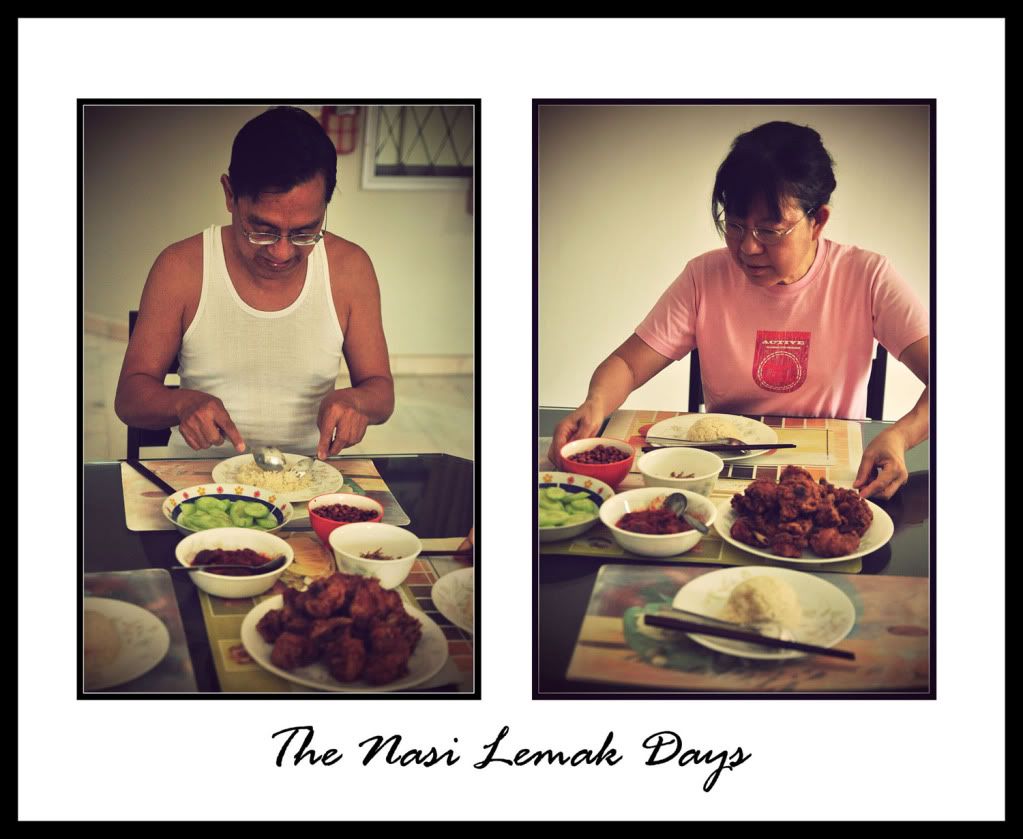 Mum and dad digging in.
As delicious as the nasi Lemak is on its own, a special birthday lunch can never be complete without dessert. For dessert, mum has prepared another traditional chinese dessert called "Tang Yuan" (sweet dumpling soup). Basically, little balls of flour is rolled into balls with their cores containing crush sweetened peanuts. These are then cooked in boiling water spiced with ginger and with sugar added into it. The word "Yuan" means round. Chinese believes eating this will give one a "rounded" or complete year ahead.
Tang Yuan
Yummmm....just looking at these photos makes me hungry again.