I was born and raised in Malaysia. The funny thing is when you grow up in a country, there is a fair chance you have toured half way around the world but have not thoroughly explored your own country. I have only been to a hand full of tourist spots in Malaysia. Yes, shame on me. I am a busy man. For me, holidays are rather hard to come by. So now that i have over 3 weeks of holiday at home, i have decided i should venture out a little from Johor (the area i am living in). When tourists talk about Malaysia, they often talk about the world renowned diving paradise Sipadan, breathstaking view at Tioman island and Redang island, land of mouthwatering food Penang, and the monsterous sky scrapers from the Malaysian capital city Kuala Lumpur. But they also talk about the famous historic city of Melaka (also spelled as Malacca). Melaka is a small state, 148Km from Kuala Lumpur and 95Km from Batu Pahat (where i live). More than 50% of its population is Malay, around 30% chinese (including the Babas and Nyonyas), with the rest comprising Indians and people of Portuguese and Dutch ancestry.
The main attractions of Melaka include the Stadthuys, St John's hill, Christ church of Melaka and Melaka maritime museum. I particularly like the red buildings left over by the Dutch. I have always wanted to photograph them as i think they look pretty.
So i was all excited and geared up with my Nikon D90 heading towards the area. There was a bad traffic jam on the way. A short journey from the town center to the Dutch village turned into a 30 mins "snail race". I didn't waste time. I got the car window down and started snapping candid pass by shots of some old buildings. Here's what i got....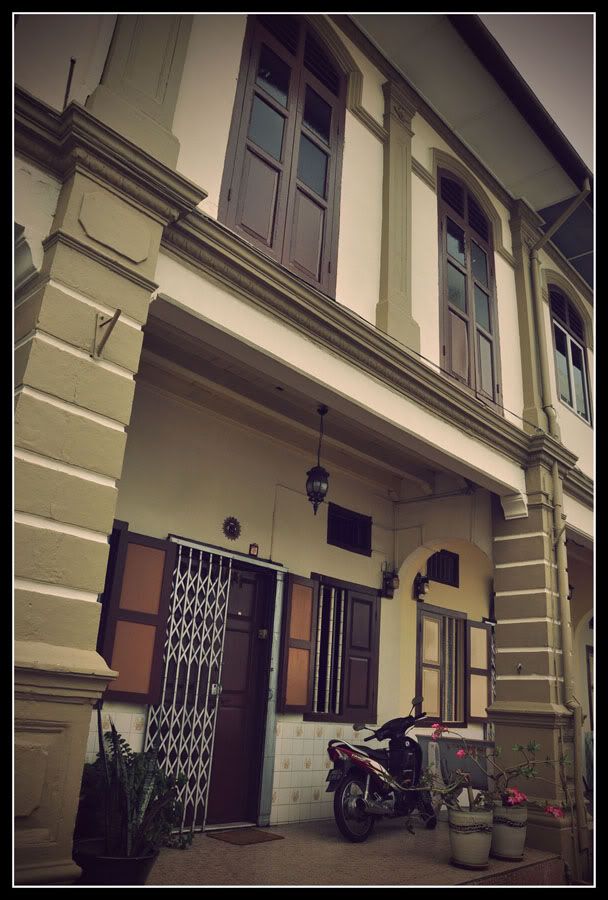 This is how a traditional Baba & Nyonya house will look like.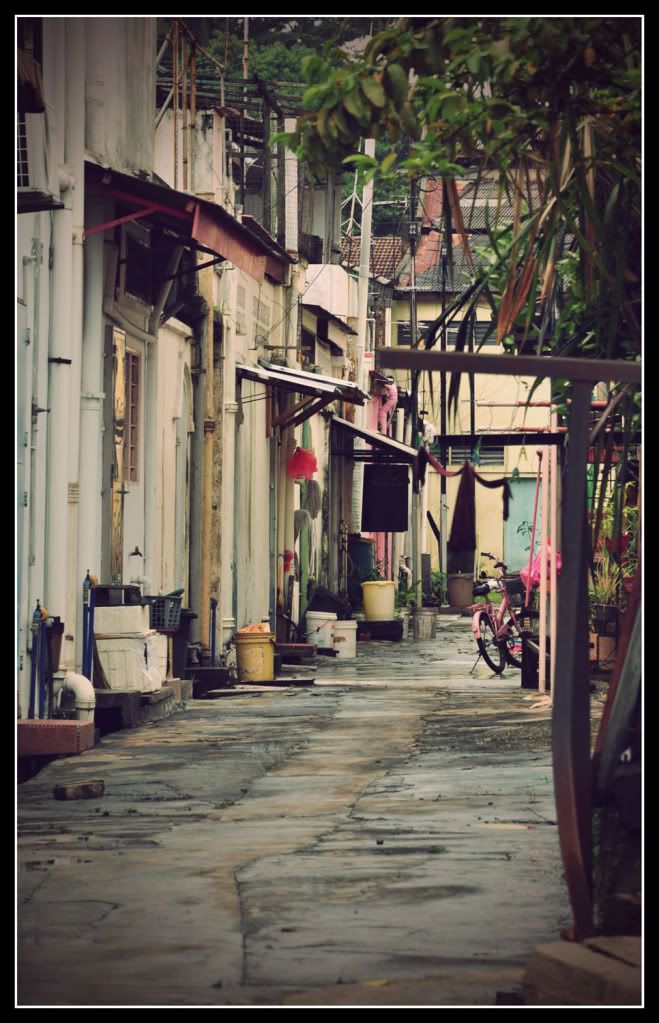 A drive by shot of a small lane.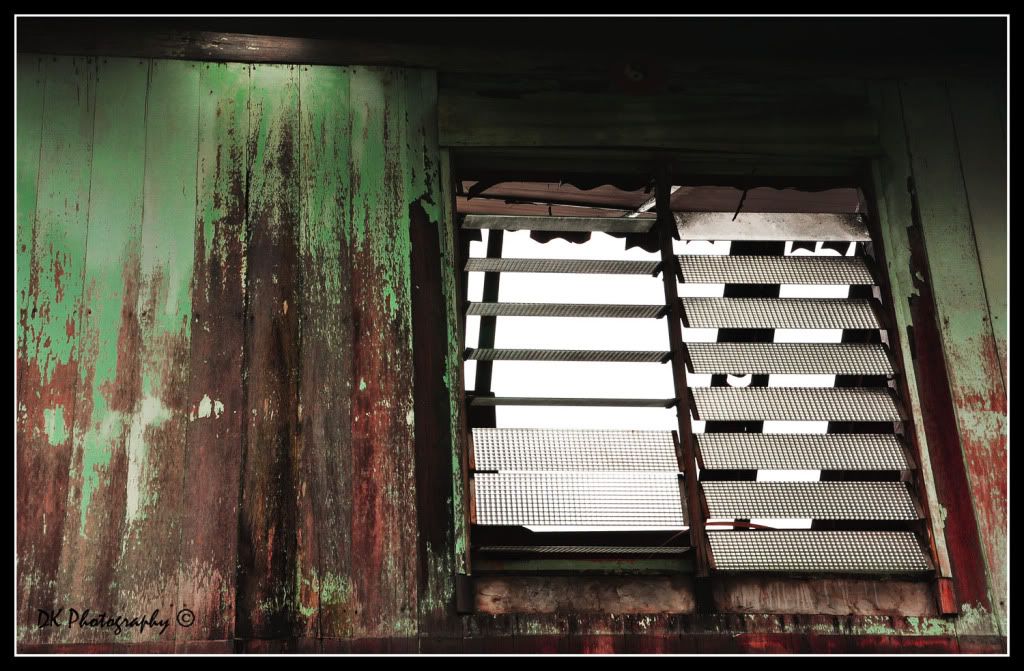 An old window.
Yes a window again. I have a thing for window...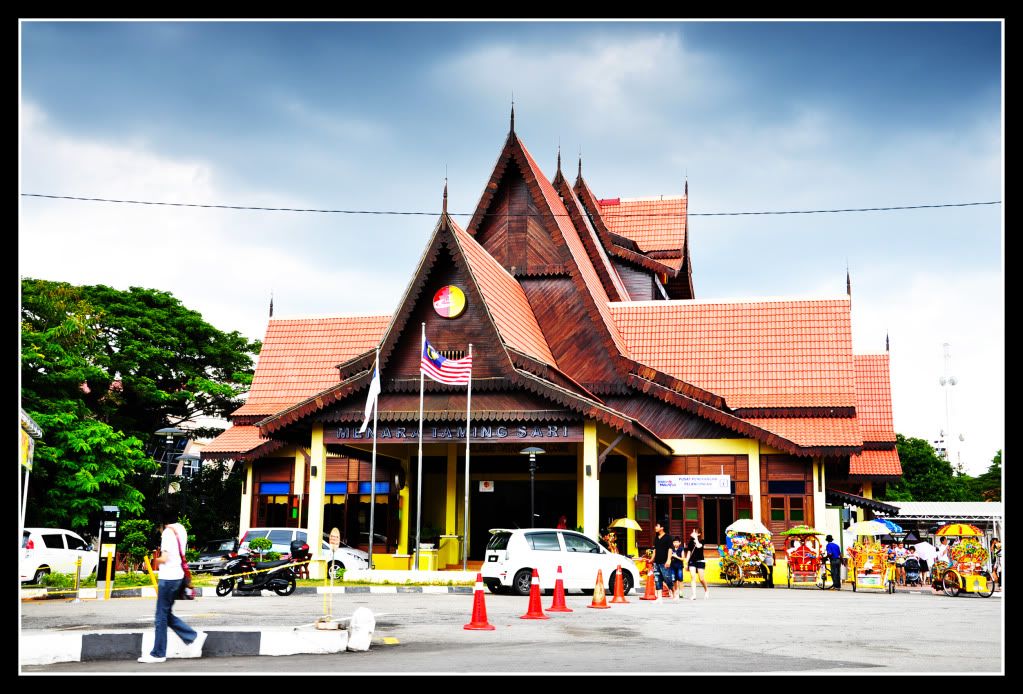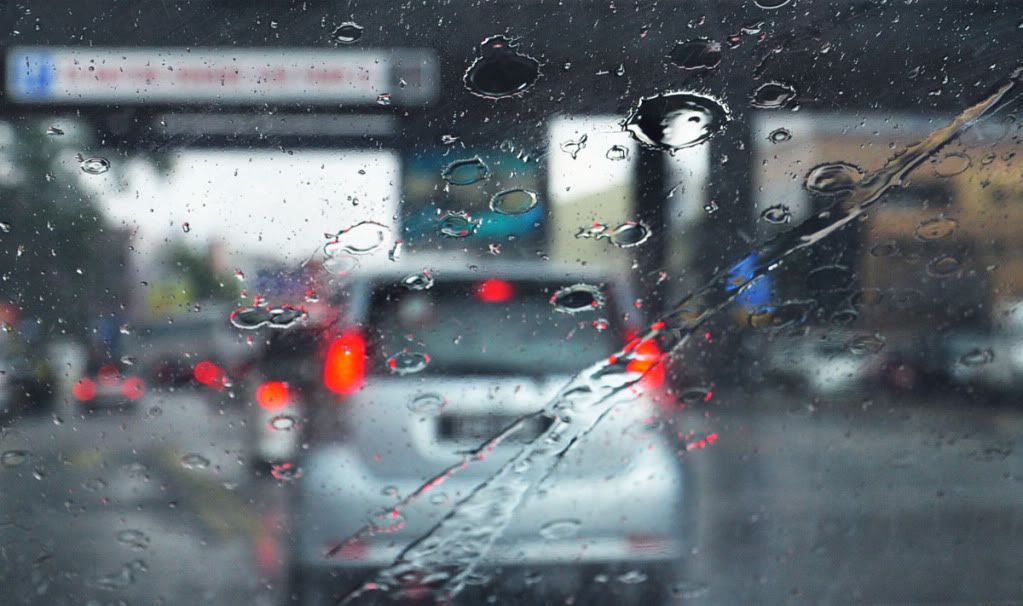 Just when we were getting close, guess what..........it started pouring down. I couldn't believe my luck. Maybe it was a sign that i should wait for the evening sun (photographers call it the golden hour for photoshoots). So we had no choice but to detour to a nearby shopping mall Jaya Jusco to wait the rain out. It gave mum opportunity to pick up some imported Kim Chi too. Apparently you can't get quality Kim Chi like that in Batu Pahat. Mum and dad are totally hooked to Kim Chi these days. While i was entering the mall's carpark, i noted an interesting sighting. There were "No parking" signs along the entire stretch of the road we were travelling on and it was interesting to know how well Malaysians follow the rules. See the following photo. I thought it was hilarious and disappointing at the same time.
Please don't insist on Malaysia boleh. I am telling you TAK BOLEH PARKING!!

The shopping mall was decorated for X'mas with a gigantic snowman greeting us at the main entrance. I did not think much of the snowman initially until i stepped closer and read the sign. Have a look at the first photo below without looking at the second. Can you spot anything unusual? Now look at the close up photo (second photo below).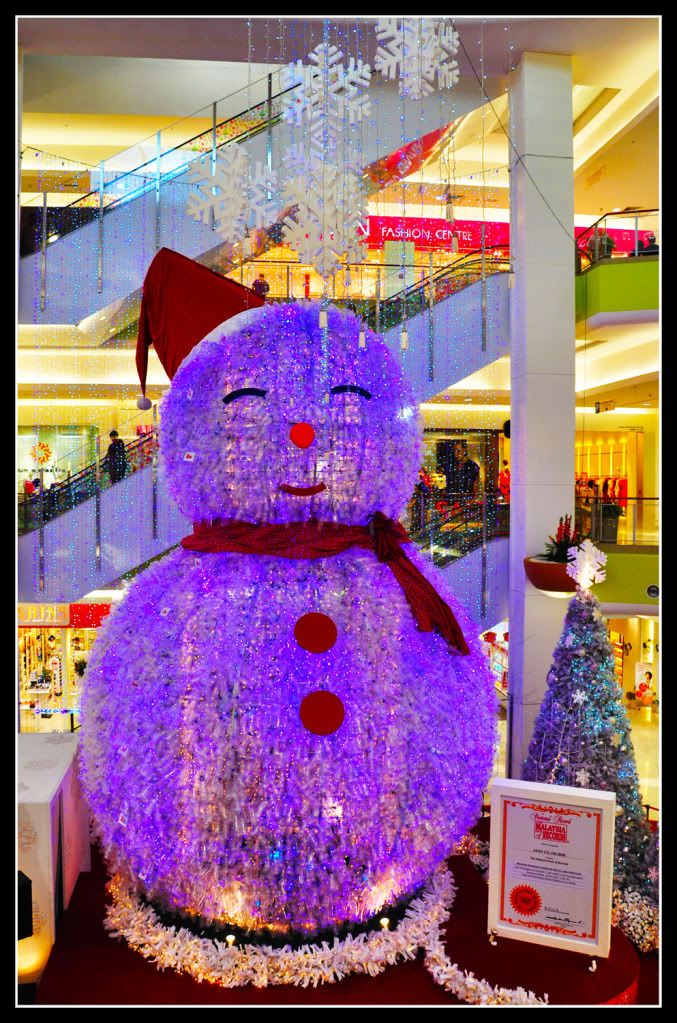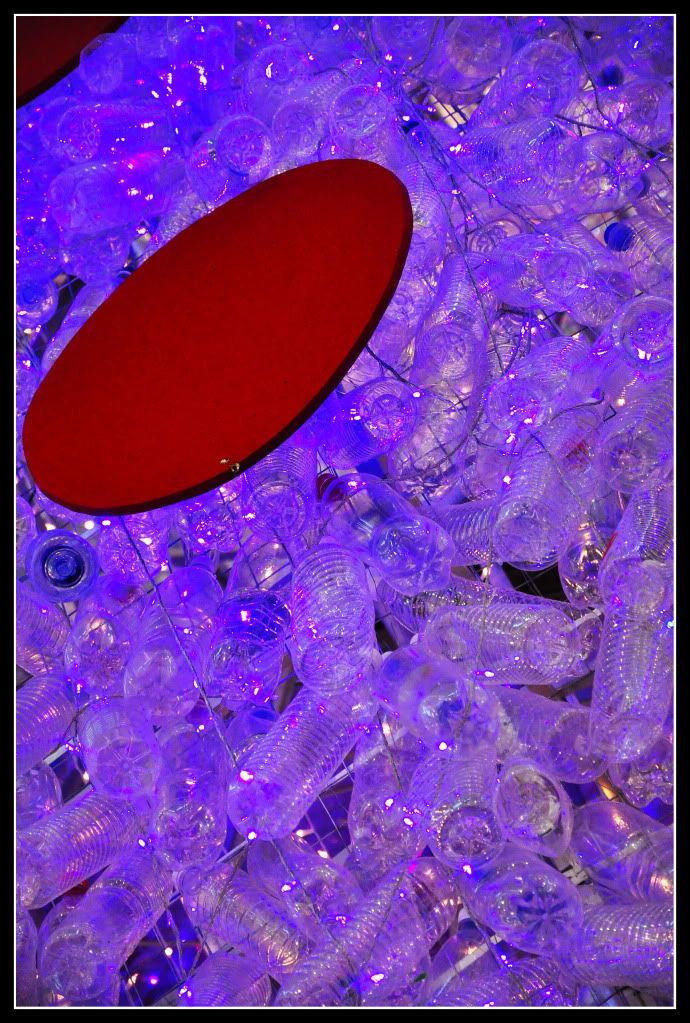 The giant snowman was made of recycle bottles. How cool.
I did not give up on my photoshoot plan. I loitered at the mall for an hour and a half, the rain stopped. See part two of this blog.